There's no place for brand morals in this game
The Blogfather looks at the flurry of sporting corruption stories and what it means for brands.
Adidas's decision to re-evaluate its sponsorship portfolio is just as likely to be down to the massive growth and opportunity that football provides, as it is to be any moralistic brand self-awareness.
So Adidas looks like pulling its sponsorship of the IAAF (International Association of Athletic Federations) four years early.
If confirmed, it can certainly be seen as the correct decision; a decision that on the face of it seems to have been made for ethical reasons. Adidas' reputation would have no doubt begun to suffer by association with an organisation that is seemingly riddled with corruption and doping.
The first thing that becomes apparent is that crisis communications are seeing a change. It used to be that a brand would steer clear of making any comment whatsoever on a controversial issue pertaining to a partner. But now, that silence can be interpreted as condoning the contentious issue. And with social media storms perpetually increasing, there is a shift to public condemnation statements, as seen in Visa and Adidas' reaction to FIFA, released to protect brand integrity.
The FIFA scandal is still playing out, but it was eight months ago now when Adidas issued a stern warning to FIFA regarding keeping their house in order, yet Adidas has thus far made no concerted efforts to withdraw sponsorship from football's world governing body.
This could be down to the fact that FIFA's corruption is distinct from the IAAF's, in that it has not filtered down onto the playing field itself to undermine the integrity of the sport.
However, in reality, the most importance difference is most likely the levels of profit and brand engagement available. The 11-year deal Adidas signed with the IAAF in 2008 was allegedly worth £23m. This is dwarfed by their 10 year, £750m deal with Manchester United, for example.
Jacques De Cock, of the London School of Marketing, says that Adidas "probably found very little impact on sales or brand recognition from its association with IAAF."
Of course, the Olympics is a huge, global event, and Adidas reported boosted sales off the back of London 2012, but aside from that, athletics remains a niche sport. Adidas's decision to re-evaluate its sponsorship portfolio is just as likely to be down to the massive growth and opportunity that football provides, as it is to be any moralistic brand self-awareness.
The 2015/2016 Manchester United kit launch gave Adidas $2.3m in social media value in three days. It's in a different league. Adidas will be acutely aware that they are not going to be moving goods as quickly off the back of athletics as they do with football.
Truth is, morals often go out the window if there is revenue to be had. At London 2012 there was much scrutiny of official sponsor brands such as Heineken, Cadbury, McDonald's and Coca-Cola for not being particularly aligned with the Olympic values.
The bizarre teaming up of the BBC and Buzzfeed led to the uncovering of evidence of match-fixing in tennis. Off the back of this, Andy Murray rightly questioned the hypocrisy of players not being allowed betting sponsors, whilst William Hill were appointed as 'the first official betting partner of a grand slam' for the Australian Open, taking place right now.
The amount of sponsorship agreements between sport and betting companies is going through the roof. 7 of the 20 Premiership football clubs currently have a gambling company as a sponsor, although interestingly none of these are what can be considered the 'top' teams in England. Whether this is for moral or purely financial reasons is unknown, but it is most likely the latter.
Sports and gambling firms teaming up certainly has an integrity issue. I remember Graham Swann, the just-retired England Cricket international, telling us that "Cricket is a good game to bet on, because there are so many markets" a year or two ago, in an ad for Unibet. All this was against a background of match-fixing that is so serious that it recently saw Pepsi drop their sponsorship of the Indian Premier League cricket competition.
William Hill is an official sponsor of the England football team. I'm sure William Hill like to think of themselves as 100% behind the England team, but in theory, they must profit directly out of an England loss or draw, assuming most England fans like to bet on England to win. In terms of morality and integrity it just doesn't seem right.
Long-term sponsorship deals are a two way thing, and have to be a good fit for both parties, with mutual benefits from working in unison. Last year we blogged on England's early knock out from the Rugby World Cup. Whilst this would have naturally been a major disappointment to the likes of O2, the strength of the relationship and campaign creative was such that it was only ever going to be a minor blip. In fact in recent days, the O2 #WearTheRose campaign was listed amongst the best social media campaigns of 2015.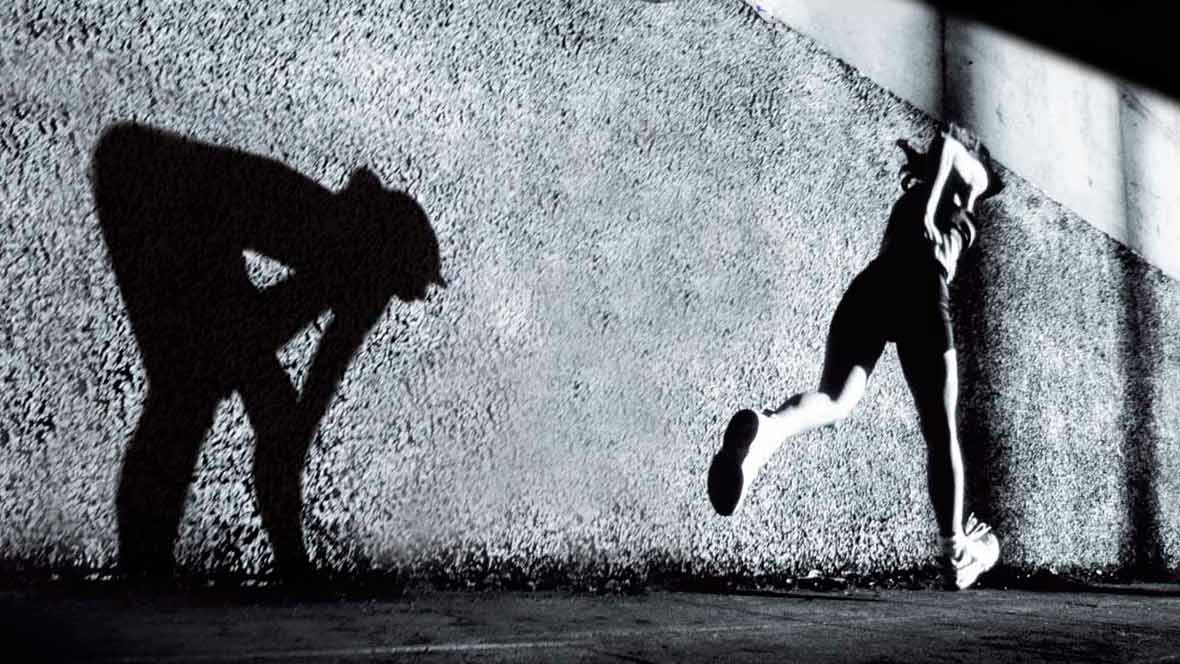 You could actually argue athletics sponsorship is just not the way for a sports brand to sell a lot of athletics gear. People are more likely to buy a pair of trainers than spikes. Adidas's biggest rival, Nike, recently did a great ad that focused on the person who is finishing last in a marathon. It is all about personal achievement and not elitism. This brings to mind ads we did for Mizuno, as part of a 'Run Beyond Limitation' campaign, with people outrunning their shadows, the visual representation of their last personal best.
It may be great to sponsor an event that Usain Bolt runs a silly time at but, as inspiring as that is, who is really engaging with the brand? You need to get people into their local park, ideally in your gear, where they can go for a run or kick a football about.