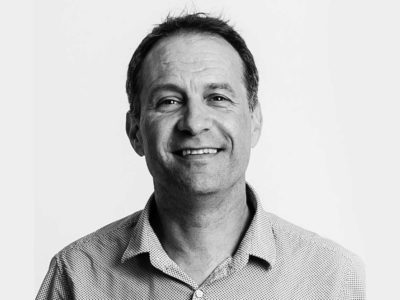 RYAN WALLMAN
Ryan Wallman is Creative Director and Head of Copy at Wellmark, a Melbourne-based creative agency that specialises in healthcare. In his former life, he was a doctor and worked for several years in psychiatry – so he knows plenty about delusions.

Ryan is an internationally acclaimed copywriter and marketing commentator. He has written for numerous industry publications, including Marketing Week, the Australian Financial Review and The Economic Times. He is also a co-author of the bestselling book 'Eat Your Greens: Fact-Based Thinking to Improve Your Brand's Health'.
Something of a contrarian, Ryan is known for his no-nonsense approach to marketing, and has twice been listed in Business Insider's 'Best 30 People in Advertising to Follow on Twitter'.
Along with his medical degree, Ryan has a Master of Marketing from Melbourne Business School and a Graduate Certificate in Professional Writing. He has vowed to never study again.

Listen to Ryan discuss Delusions of Brandeur (and more) with: Dave Wakeman on The Business of Fun Podcast, Adam Pierno's The Strategy Inside Everything podcast and Mark Pollard's Sweathead podcast. Enjoy the brilliant Stephen Waddington's write-up on the book.

Better yet, see Ryan speak at ZEE Melt, Mumbai: on 24th-25th April, 2020

Book Ryan to speak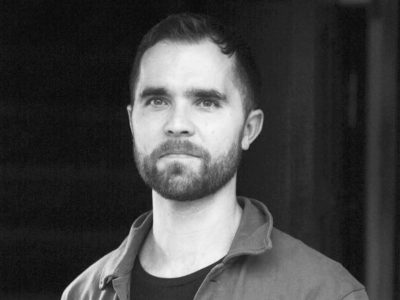 Giles EDWARDS
Giles is co-founder of Gasp, the award-winning marketing agency that's been "fearless and inventive" (The Drum) and hell-bent on making its clients more profitable for 10 years.
A student (and fan) of Professor Mark Ritson, Giles believes in "proper (timeless) Marketing"; tactics change people don't. And its vital role in the Boardroom. He rants about this and more, alongside esteemed guests, on the hugely popular UK Top 5 podcast, Call to Action. Launched in February 2019, he's subsequently hosted and interviewed some of the greatest industry minds.
Giles recently collaborated with internationally acclaimed copywriter, Ryan Wallman (Dr Draper), to write, design and publish the bestseller, Delusions of Brandeur; a no-holds-barred commentary on modern marketing and business. Industry legend Dave Trott remarked, "I love this book. Anything I spend my time on, I either have to learn something or be entertained, with this book I get both - along with great art direction.

Even more recently, in April 2020, Giles launched the charitable initiative ISOLATED Talks. It's a rallying call across the lockdown divide for the advertising industry to unite and share ideas that help others whilst appealing for donations to the Samaritans; a charity under increasing pressure due to enforced isolation caused by the Coronavirus crisis. Hear the story behind ISOLATED Talks, when Giles spoke to the brilliant Rob Schwartz on Disruptor Series.
Listen to Giles talk to northern (copywriting) star Glenn Fisher on his wonderful All Good Copy podcast, designer turned strategist Stef Hamerlinck's Let's Talk Branding podcast and Tim Elliott on The RE of Marketing podcast.
See Giles speak at The Art of The Brief on 19th March 2020 and The B2B Marketing Expo 2020 on 25th March 2020.
Book Giles to speak