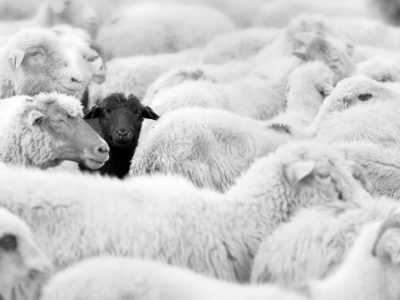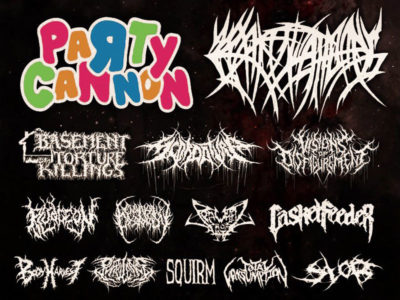 BE DIFFERENT? BE DISTINCT? JUST DON'T BE THE SAME.
There's over 25 sheep in the image above. But your brain will remember just two. One black, and one white. And that's the key. How do you compare with both your direct and indirect competition?
Whilst the terms Different and Distinct are often mistakenly seen as the same, they are not. We achieve differentiation via our positioning, and distinctiveness via our brand codes aka brand assets. And in a world where products are becoming increasingly hard to differentiate, there is opportunity within distinctiveness.

The brief for the iconic Coca-Cola bottle, put out in 1916, read, "(we want) a bottle so distinct that you would recognise it by feeling it in the dark or lying broken on the ground". It remains one of the best examples of a distinct brand code.

If something is distinct our brain processes it unconsciously, automatically, and quickly. Whereas if it is different the process occurs consciously, effortfully, and slowly. Fans of Nobel Memorial Prize winner Daniel Kahneman will recognise these two modes of thought as "System 1" and "System 2". Either way, one of the biggest threats, is sameness.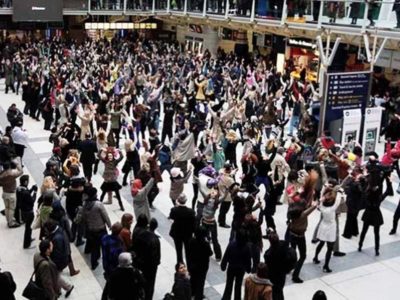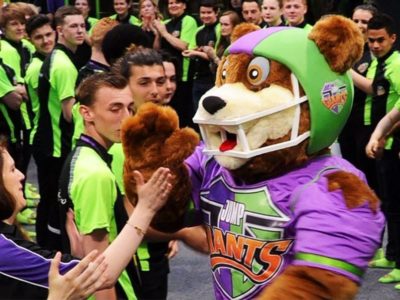 DON'T CONFUSE EFFICIENCY WITH EFFECTIVENESS.
As the late, great, David Abbott once announced,
"Shit that arrives at the speed of light is still shit." It's too easy to confuse efficiency of targeting (right
person, right time) with effectiveness.
The big digital
 duopoly, Google and Facebook, would have you believe that the answer to any
 brief is found via the incredible tools they have developed. But, as David
 Abbott so brilliantly and bluntly highlights, that's just the delivery method.
Twitter, Instagram, TV and other media are often just delivery systems to get word across. Things go viral because they capture the minds of the consumer, not just because they appear on a particular platform.
The unrivalled work of Les Binet and Peter Field has
 demonstrated that the power of Creativity and Fame are the
 strongest drivers of true Marketing Effectiveness. The reality
, as with most things, is it's not binary - you need a blend.

To clarify, Gasp is not anti-efficiency. Far from it. What we are is pro-effectiveness, creativity, growth, and ultimately success, far before anything else.