I thought since its Christmas Eve, I'd talk about topical Christmassy things...like newsjacking and funny ad placements…
That's right because a conversation in the studio today prompted everyone to recount their favourite placements for topical ads. One great example is this from Veet;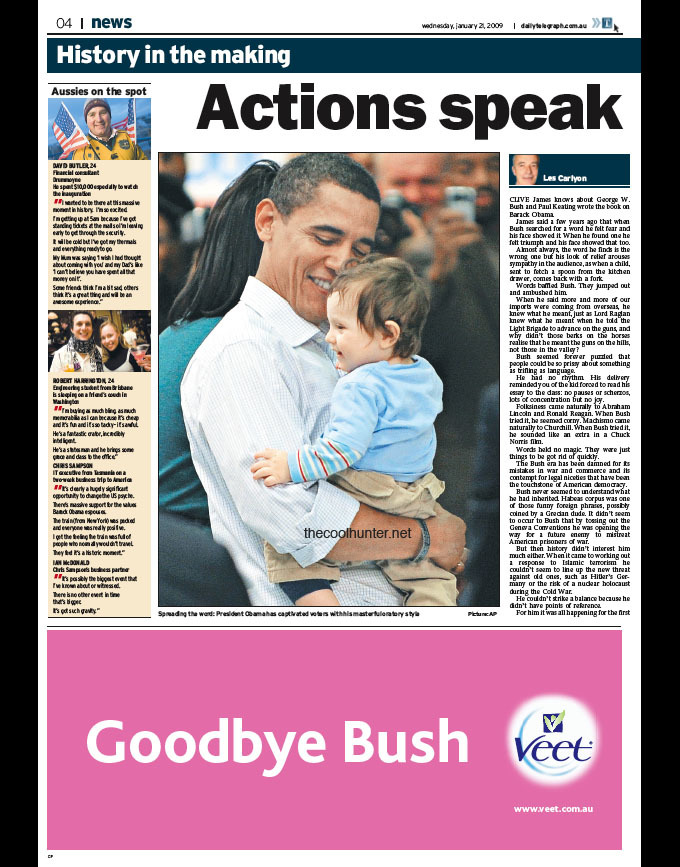 I think ads that tie into current affairs are a high stakes gamble, everyone loves the ones that really work, but tenuous ones seem to attract particular vitriol. 
I think the simple rule for brand newsjacking should be to only bother when there's a palpable connection between the news and the brand. And obviously no ads should treat the viewers like slack-jawed fools.
The biggest example of this in 2013 was the royal baby, which threw up some really creative and relevant stuff;

and some halfhearted dross as well;

That's the second time confused.com's pathetic royal baby effort has featured on this blog, and it's no less irksome the second time, sorry.
Anyway, back onto the Veet ad, it would have been funny regardless of position but, as its coincided with a picture of one of Gasp's biggest fans after his election it works great as an ensemble.
Sometimes newsjacking isn't even necessary, if your brand is already relevant to a story, simply plonking one of your generic ads next to the article can be a genuine lol in itself, here's a great example featuring the recently sacked Tottenham manager Andre Villas Boas;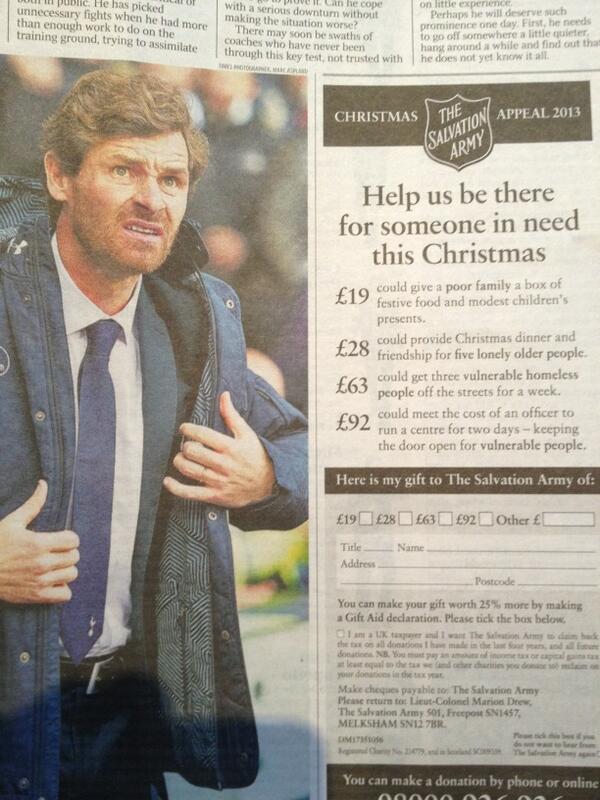 It may be unfair to say, but I don't think that placement was the idea of a savvy lieutenant in the Sally Army Marketing Regiment, but someone with a sense of humour at the publication itself. Most amusing nonetheless.
However ad placements can certainly throw up unintended results as well, often these are no less comical. Here's a couple of outdoor examples from across the pond;

Wonderfully contradictory messages which the market economy will throw at the hapless consumer.
…that blog wasn't too 'Christmassy' was it?