Forget it, and your ad can end up looking a little silly.
The Blogfather laments the nature of the British summer this week, before meandering off on a musing barge called Context in Advertising.
Contextual Advertising is actually a thing, apparently.
I temporarily re-visited my Autumn wardrobe last week. Amongst the silk cravats and the Burnt Sienna shaded slacks I picked up in Vienna, I found my favourite jumper. I then popped the heating on for an hour. Ah, late May and the advent of Summer in England! I sat down and warmed my hands on a cup of Earl Grey, then saw this "You know it's summer when…" ad from McDonalds.
No doubt the ad will be shown on scorching days too, and they'll sell a job lot of sugar-laden drinks that the Sugar Tax is waiting in the wings to clobber.
There is a nice sentiment to it, but I'm sure I wasn't the only person who looked from the TV, out the window, then back again with a whimsical smile and thought; Maccie D's, you don't know what a British summer is, sunshine.
The ad's potential success is, to a degree, predicated on what you could call a 'static' context; that is, a good British summer….have McDonald's even actually been here? McDonald's want us to accept McCafe iced drinks as synonymous with the British summer, yet they don't seem to even know what a British summer is. The ad's a little ingratiating, and would have been better with one scene that was a knowing, self-deprecating nod to the oft-inclement British summer. Maybe the covers being pulled across quickly at Wimbledon, and Sir Cliff Richard serenading a young ball boy whilst tempting him with a McCafe iced drink. Or something else similarly innocent and in no way disturbing.
No doubt the ad will be shown on scorching days too, and they'll sell a job lot of sugar-laden drinks that the Sugar Tax is waiting in the wings to clobber. But you can't help but think it could have been better, and has not considered its context fully.
Contextual Advertising is actually a thing, apparently. Although I would suggest any ad that does not consider context as a fundamental requirement is on a hiding to nothing. It's based around algorithms, big data and all that, but as we know targeted ads often gives a somewhat crude context, that the majority of people reject/dismiss. You need to find a way to be more clever-rer, as we say at Gasp.
Now, by way of both juxtaposing a good example of appreciating context, and also offering a seamless paragraph transition based on weather, we have this; a great DOOH innovation from JCDecaux called SmartCONTENT. The platform enables brands to deliver contextually relevant ads by utilizing real-time data feeds such as weather, social media, and location. As part of its launch, it celebrated the 400th anniversary of Shakespeare's passing by giving quotes from the well dead bard that were tailored to the localised weather the viewer was currently midst. This gives ads an agility of context that is, well, smart and hugely valuable.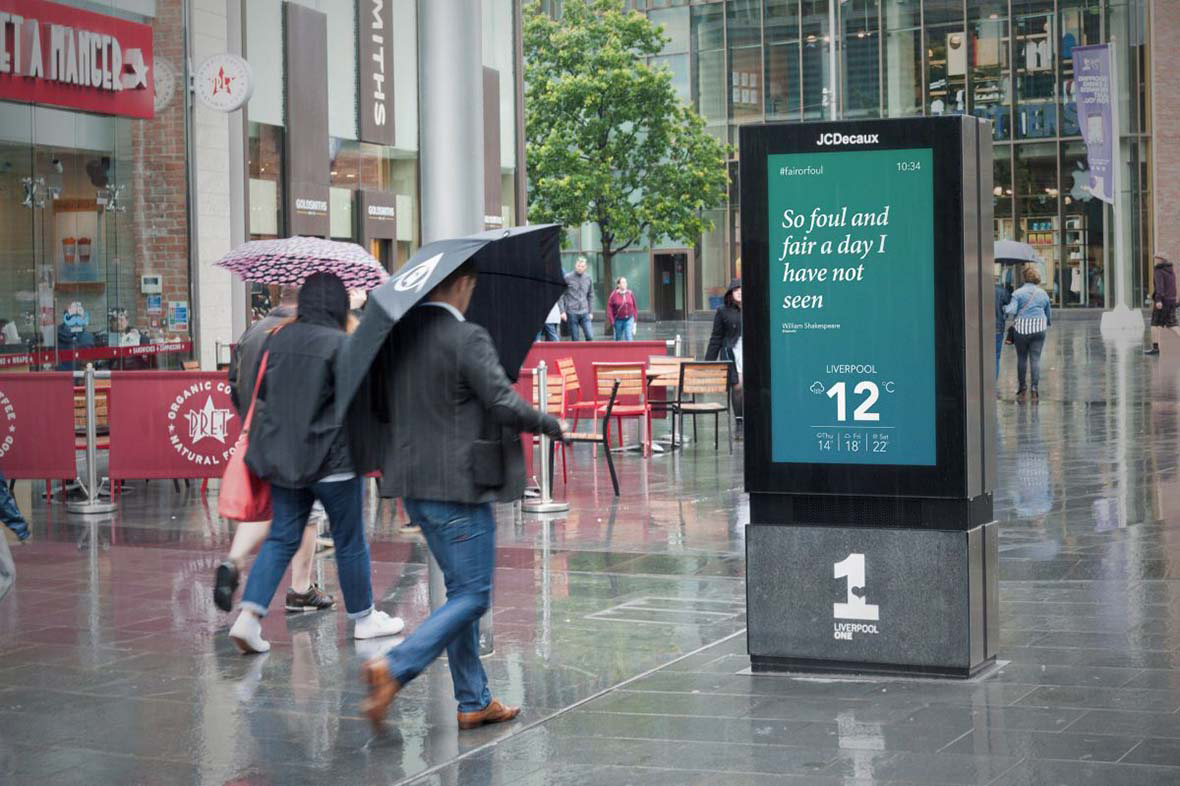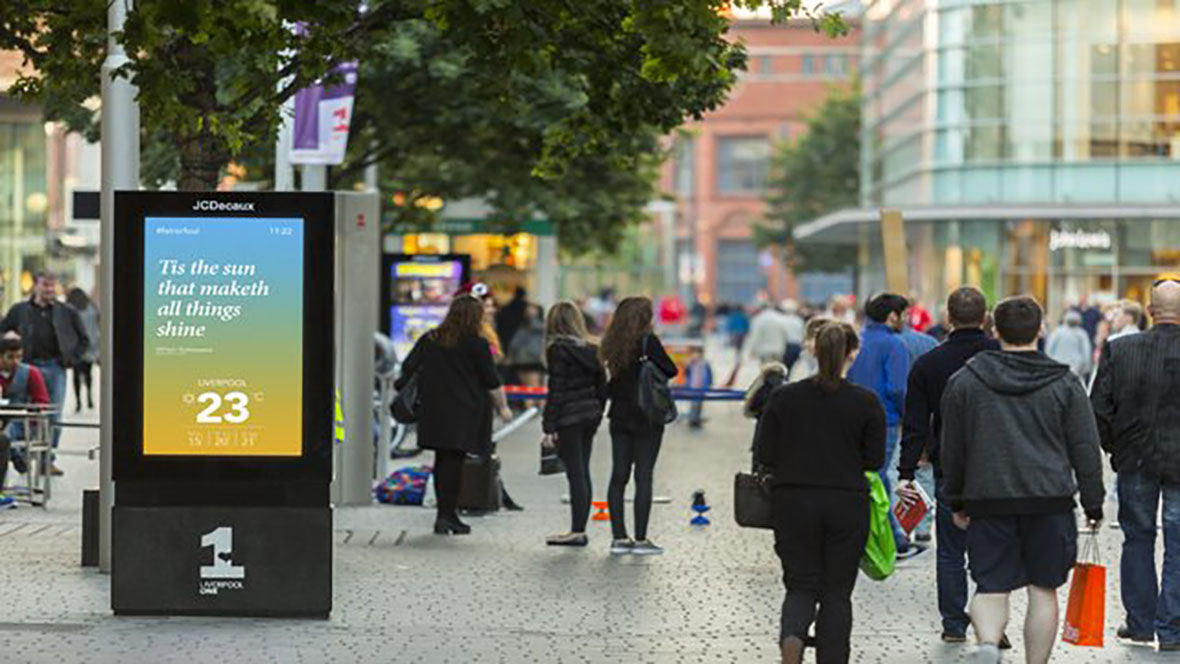 Conversely, lots of brands seem to be utterly oblivious to the context in which they will be addressing a YouTube audience. You are interrupting these people getting to content they actually want. So the last thing they want to be confronted with is a 30-45 second ad, no matter how beautiful you think the production is. Most viewers are just counting down those 6 seconds until they can skip ad.
But you have to look at it from a different perspective. Adapt and overcome. Considering most online ads are given barely a quarter second of a glance, having 6 seconds of someone's attention is actually a huge window of opportunity. And YouTube realises that, and so unveiled the 6 second Bumper Ad, which can't be skipped. It would come as no surprise if the longer form ad on YouTube becomes redundant. Having just 6 seconds to capture someone's attention and intrigue is an exciting challenge. At Gasp, we are very much of the mantra that less is more. Trim the fat. Strip it back to the crux. People now make careers off the back of the 6 second Vine. Maybe these people might be getting a call soon from some big brands.
Anyway, I'm off to ride an old school ghost train on the pier at Walton-on-the-Naze. Think I'll have a traditional 99 with a flake afterwards, walk along the beach in the rain, then get off with a granny in a kiss-me-quick hat. It's my summer tradition, although I am somewhat curiously being hit with more and more restraining orders from coastal piers. Odd.